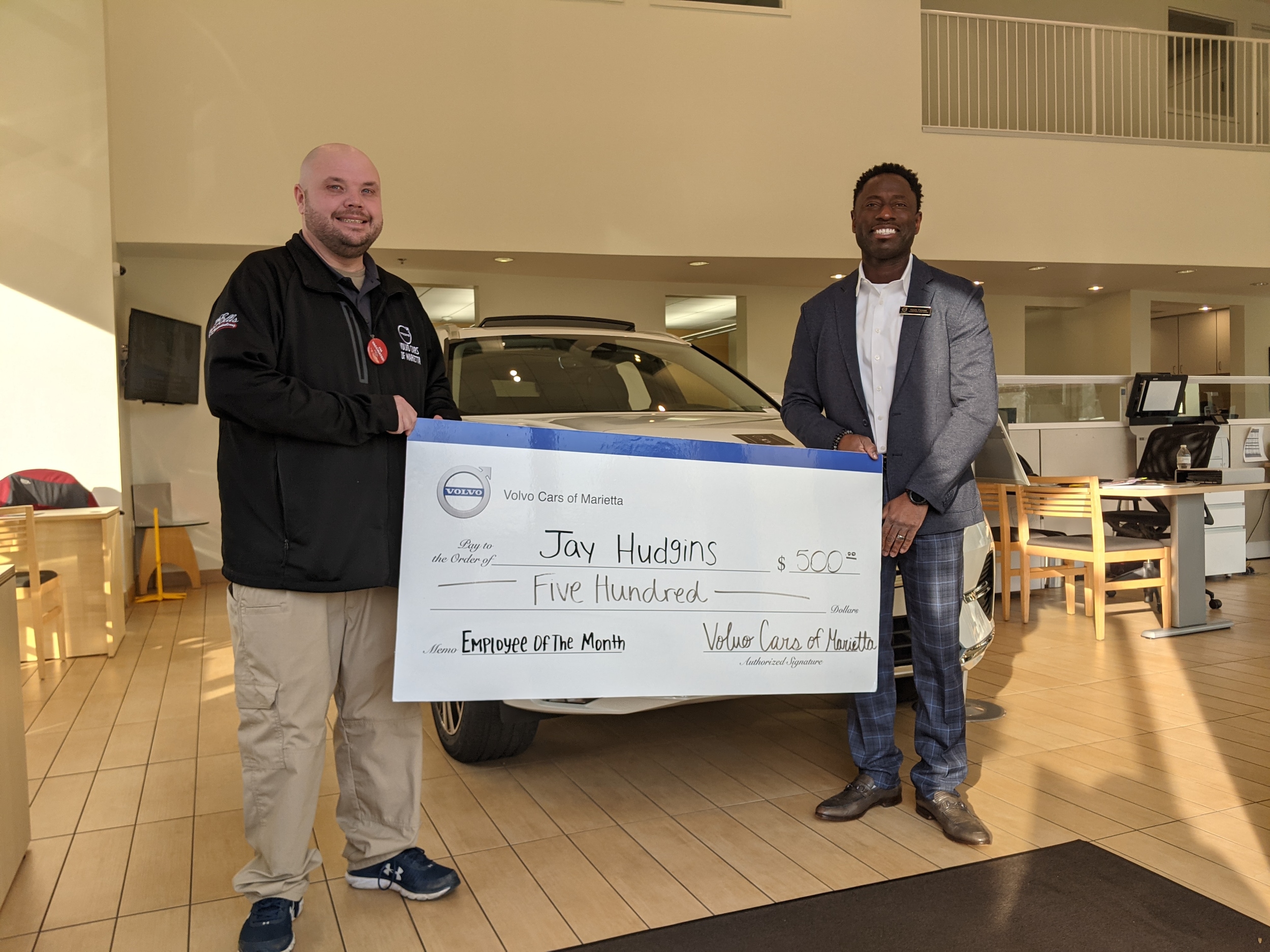 Jay Hudgins
was named our October Team Member of the Month. He has been a Jim Ellis Team Member since 2014 and works as our Parts Associate. Fixed Operations Director John Irwin shared why Jay is so deserving of this recognition. "Jay brings great value to our team at Volvo Cars of Marietta. As one of the few phone skill award winners in the Jim Ellis organization, Jay is great at assisting our clients over the phone or in person, ensuring they get the right parts to get their Volvo back on the road. Being a Jim Ellis employee over the past 15 years, Jay's dedication to the company and work ethic is greatly appreciated!" John told us. Keep up the great work Jay!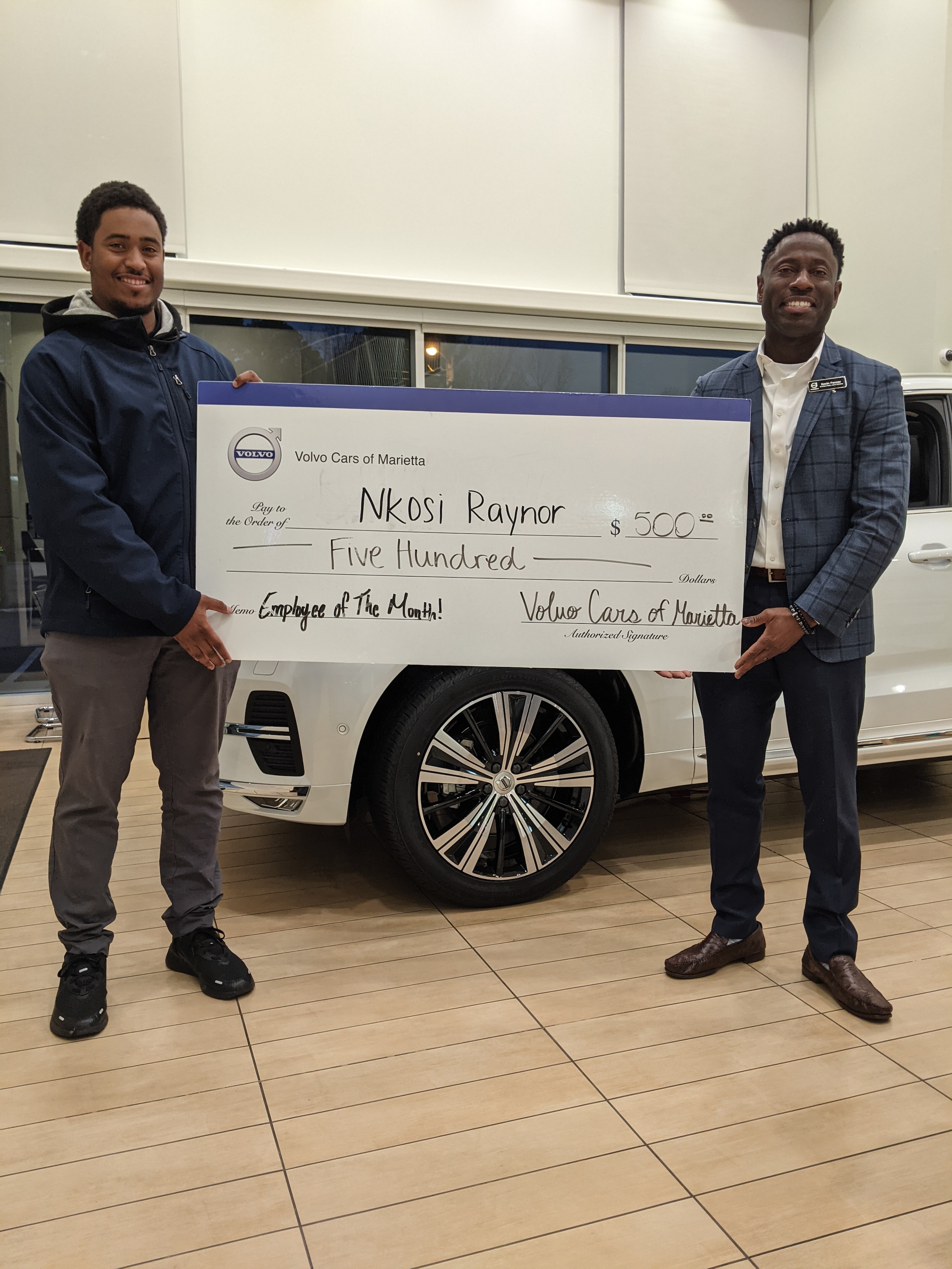 Congratulations go to Nkosi Raynor for the November Team Member of the Month. Nkosi is our Volvo Porter and just celebrated his one year anniversary with our store. He works as a liaison between our sales and service teams to coordinate the logistics of vehicle reconditioning. As has become commonplace recently, we found ourselves short staffed and Nkosi really came to our rescue. He is an overall team player and we are thrilled he is a part of the team. Thanks Nkosi for all you do!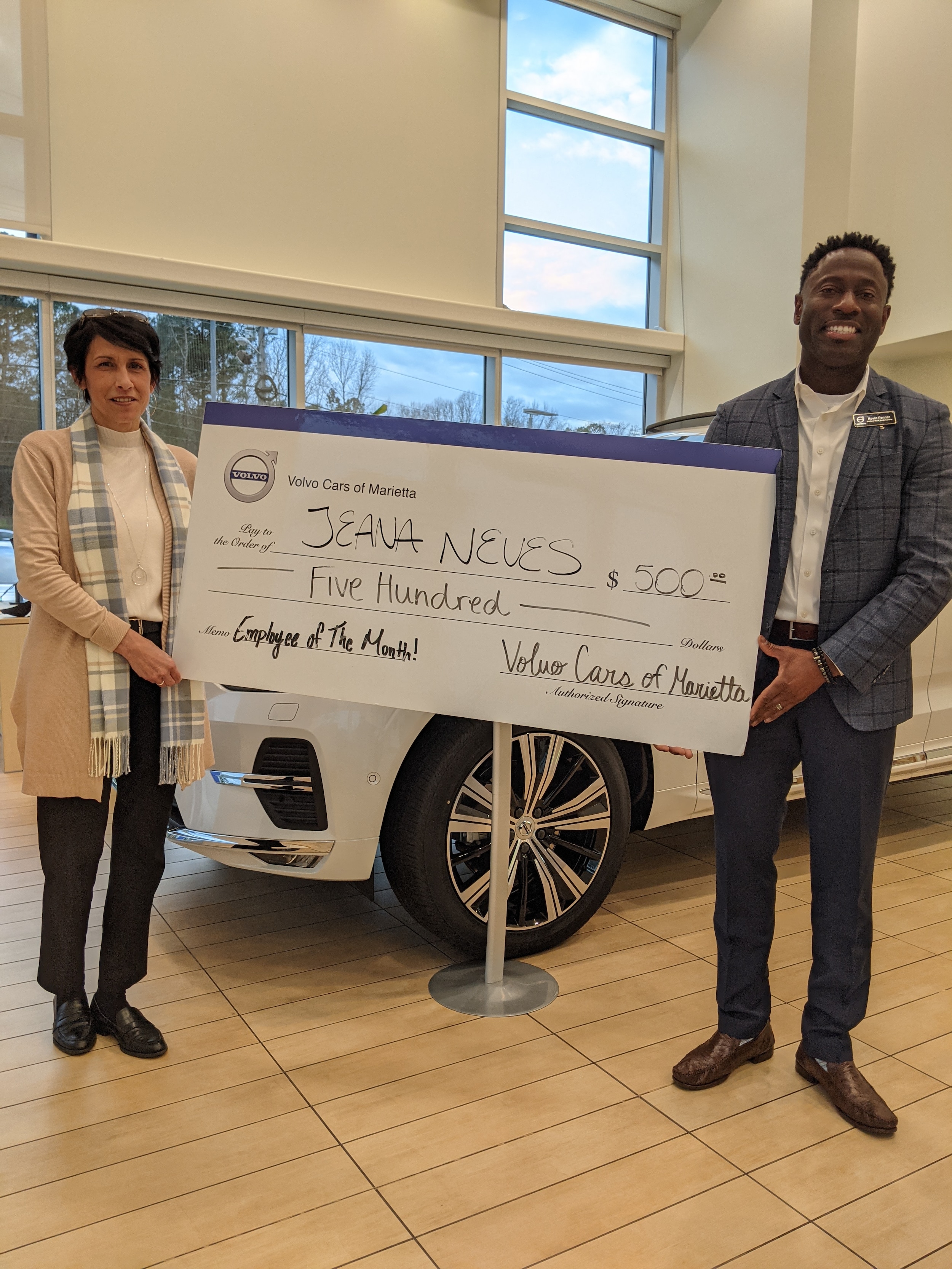 Jeana Neves was celebrated for her contributions in December. This is Jeana's second time on the Team Member Recognition podium, which speaks volumes since she only joined the team in April! She started with us as a receptionist and has recently been promoted to her new role as Volvo Brand Specialist where her commitment to excellence and customer satisfaction is clear. Like Nkosi the month prior, Jeana stepped in and helped out while we were short staffed by covering her previous receptionist duties while still learning her new role in sales. We're grateful to have Jeana and her winning attitude and hope you will stop in to meet her soon!