When it comes to hosting a happy hour, inviting friends and family over for dinner, or even just making a meal for yourself, who doesn't stress over what to have on the menu? Especially when you want to ensure healthy offerings for guests, it can be a pain trying to figure out a delicious yet nutritious meal. So what's the secret? How do you steal the show at your next dinner party with a healthy mouth-watering meal? One solution is giving MealsbyChina a call.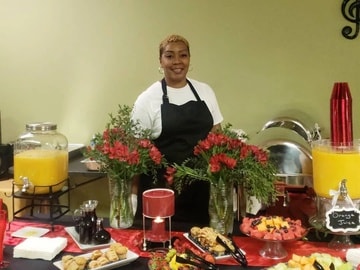 Nanette Palmore, the owner of MealsbyChina, can help you with all of the above. The show-stopping chef specializes in catering full meal preps and providing your family's dinner needs in the metro Atlanta area. Nannette is aware that eating well can be difficult, that's why she provides a tailored menu to help clients find what's best for their dietary needs. Her menu options are natural, gluten-free, contain no MSG, can be made vegan-friendly and more!
We had the pleasure to speak with Nannette about her personal chef services and we would love to share that deliciousness with you. Keep reading to learn more about how Nannette can be the answer to your healthy catered meals.
Tell us about yourself and MealsbyChina.
I am a full-service caterer who also specializes in meal preps for multiple occasions, including family sides, and entrees that can be sold individually. I started off serving friends, neighbors, elders, and church organizations. My tasty food caught on quickly and soon I was providing coworkers with meals weekly, catering to fraternities, and delivering to other large organizations. I spent some time as a catering assistant to a chef who graduated from the prestigious Le Cordon Bleu and quickly realized this was where I belonged. I currently service all of the Metro Atlanta area and provide some out-of-state catering requests as well.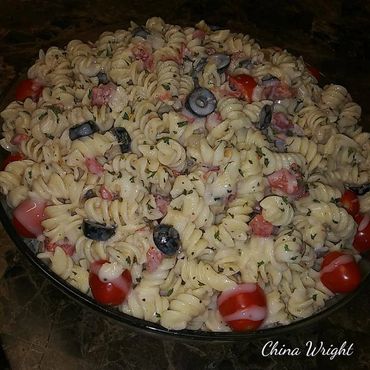 What is special about MealsbyChina?
I pride myself on versatility. MealsbyChina has seasonings with no MSG, zero calories, vegan friendly, and 90% of my seasonings are gluten-free. I also cook everything from soul food to seafood, a customer favorite is the China Mac from my pasta dishes.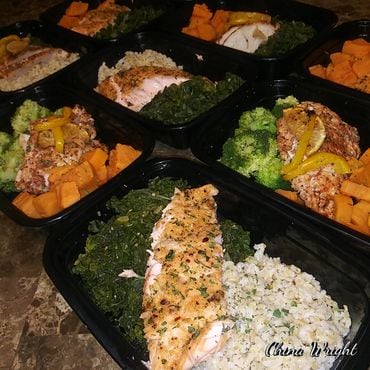 What got you into cooking?
I was raised by my single grandmother who made her living cooking and cleaning for very prominent people in my hometown of Lumberton, North Carolina. I spent many weekends, summers, and holidays at work with my grandma, watching, helping, and learning. Cooking is a passion of mine, a childhood love, after many years of retail management, the U.S. Army, Bank Collections, and several other jobs I realized cooking was my calling. I decided to move my part-time business to my full-time life. There is no turning back for this North Carolina native.
What do you love most about being an Atlanta business owner?
I love that Atlanta is full of all ethnicities and backgrounds, therefore broadening my food requests!
How can we find out more?
Visit my website at
mealsbychinallc.com
.